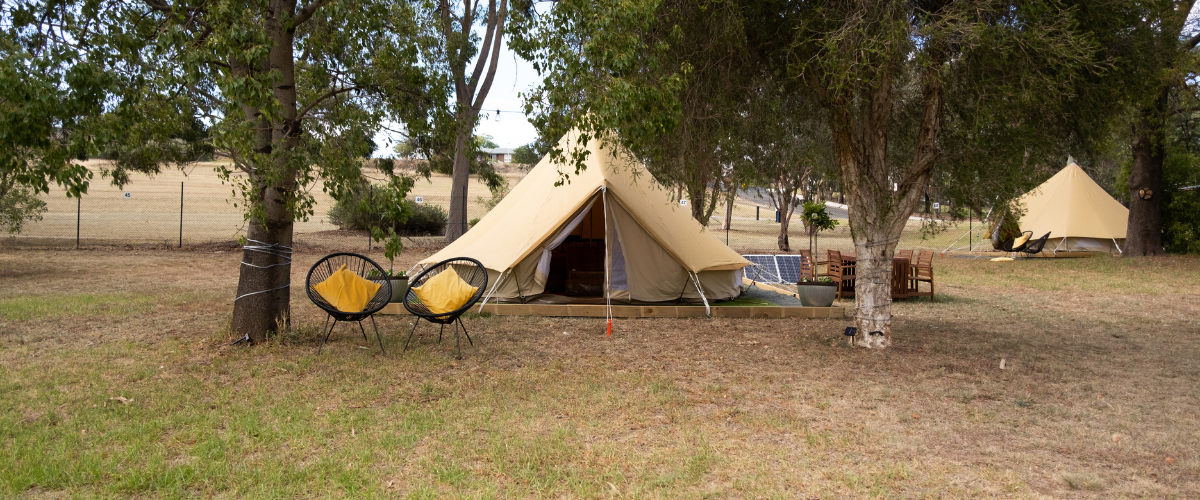 Immerse yourself in nature with Pure Glamping, your home away from home under the stars, where camping meets comfort and ease. Enjoy a hassle-free camping experience in the great-outdoors with all the essential amenities.
Pure Glamping offers a unique and unforgettable camping experience that provides all the comforts of home while still allowing you to enjoy the great outdoors. Our Pure Glamping accommodations are specially designed to offer an upgraded camping experience that is more comfortable and convenient than traditional camping.
With Pure Glamping, you can leave behind the hassle of setting up and packing down your tent, and instead, relax and unwind in a cosy and stylish glamping accommodation. Our accommodations feature comfortable queen beds and modern amenities, allowing you to enjoy the beauty of nature without sacrificing modern comfort.
Consider upgrading your camping experience with Pure Glamping and enjoy the comfort and ease of glamping, without sacrificing the beauty and tranquility of nature. Give it a try and glamp, don't camp!
Arrive. Relax. Disconnect. Breathe.
Enjoy an outdoor escape without having to set up camp.