Activities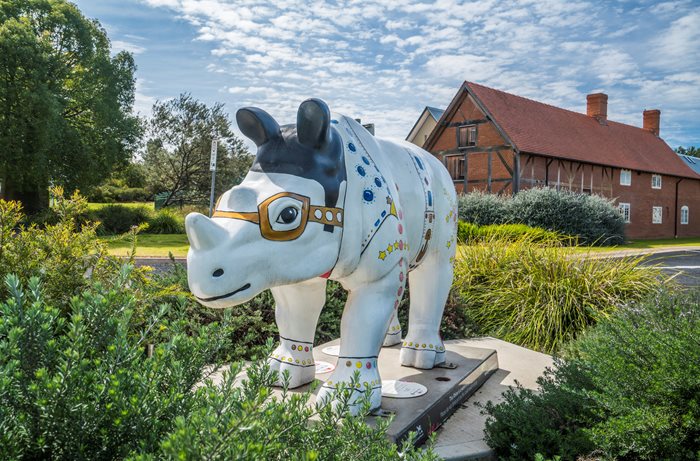 We've made it easier for you to plan your own adventure, with maps and itineraries designed to cater for every need. Whether you're after a weekend escape, family-friendly getaway or just have a day to explore the Shire.
For any further visitor information contact the Parkes Visitor Information Centre on 02 6862 6000.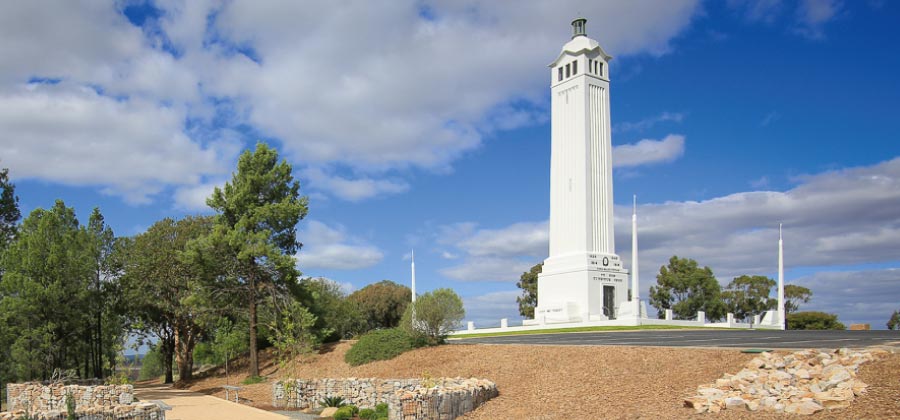 Memorial Hill
Memorial Hill provides the best vantage point for magnificent views over Parkes and the surrounding farmlands. It is the most visible landmark in town, with its 33-metre high Shrine of Remembrance standing tall over Parkes. Construction of the memorial began in the 1920s, and since then it has come to recognise multiple conflicts including World War II, Korean and Vietnam wars. It is undoubtedly the most significant symbol of wartime history in Parkes and attracts many visitors each year to pay their respects to fallen soldiers, and enjoy the serenity of the surrounding area.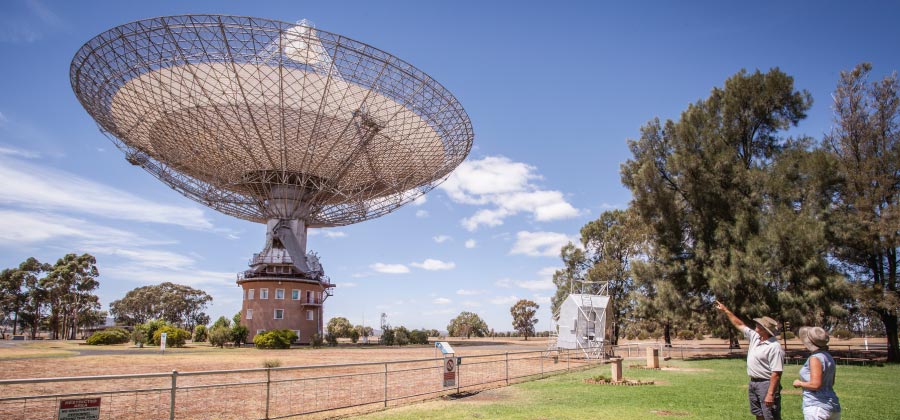 The Dish
The CSIRO Parkes Radio Telescope, star of the movie 'The Dish' (2000) is one of Australia's most prominent landmarks and a must-see attraction on every driving holiday through inland NSW. As portrayed in the movie, the giant dish stands impressively over surrounding farmlands - a sophisticated piece of scientific equipment ironically in the middle of sheep paddocks!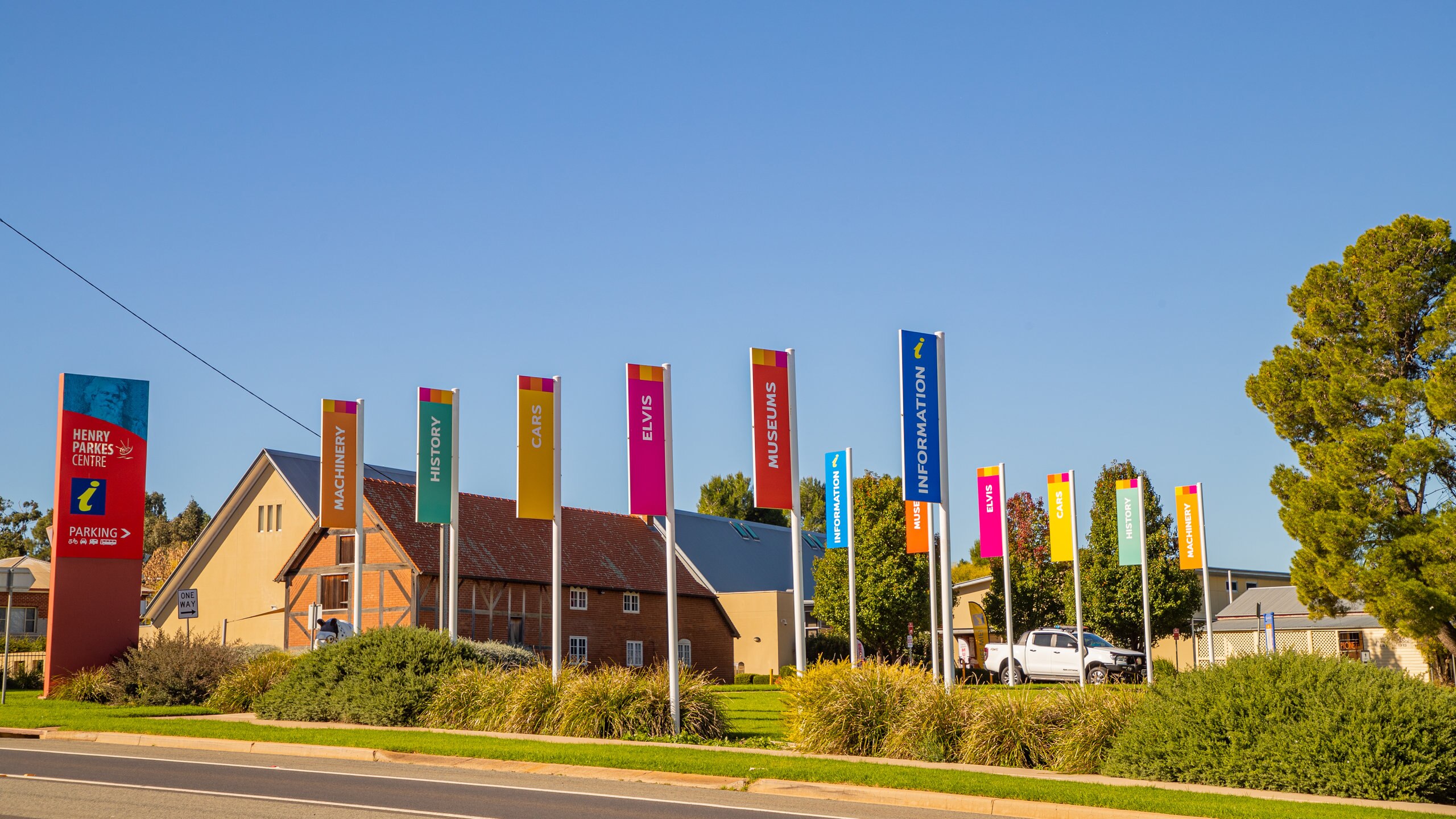 The Henry Parkes Centre
The Henry Parkes Centre is a modern tourism complex and cultural precinct located on the northern side of town, incorporating 4 museums and the Parkes Visitor Information Centre. The Henry Parkes Centre is a modern tourism complex and cultural precinct located on the northern side of town, incorporating: Parkes Visitor Information Centre, The King's Castle Elvis Exhibit, Parkes Motor Museum, Moat Cottage Replica, Henry Parkes Museum, Antique Machinery Collection